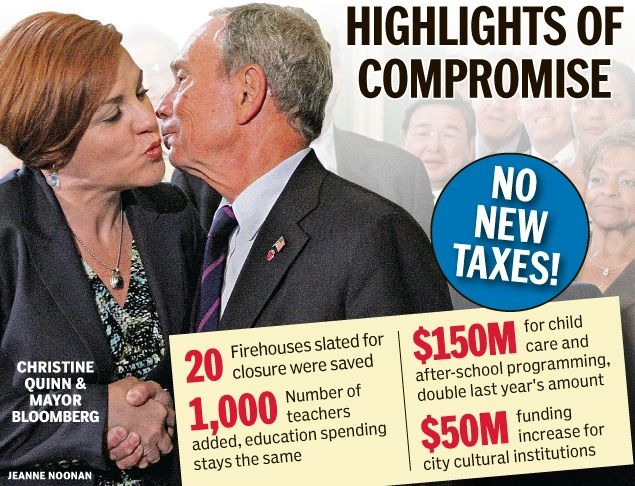 Bill de Blasio report finds that New York City's Quinn-Bloomberg budget deal rakes in $50 million in fines from small businesses in Brooklyn, Queens, the Bronx, and Staten Island.
Small businesses in the outer boroughs have been crushed by ever-more-expensive fines, according to a new report from Public Advocate and mayoral hopeful Bill de Blasio.
"The farther you get from City Hall, the more likely your business is to get inspected and fined," de Blasio said Thursday in his latest broadside against the man he hopes to replace. "That's no way to balance a budget and it's no way to spur hiring in the boroughs that need it most."

De Blasio's 25-page report, called "Borough Bia$: How the Bloomberg Administration Drains Outer Borough Businesses," is an analysis of data on small business fines that Public Advocate obtained through a lawsuit against the administration. (Daily News)
No word, yet, from New York City Council Speaker Christine Quinn, on the mendacity of her press releases about the "no new taxes" in last year's city budget deal.