Tom Allon Shows Courage In Confronting Christine Quinn On St. Vincent's Hospital Closing.
In a fierce new campaign ad, New York City mayoral candidate Tom Allon asks, "Did Christine Quinn Bet Your Life To Become Mayor ?" The headline appears above a screenshot of City Council Speaker Quinn kissing billionaire real estate developer Bill Rudin at an October 18, 2011, speech sponsored by Mr. Rudin's lobbying group, the Association for a Bitter New York.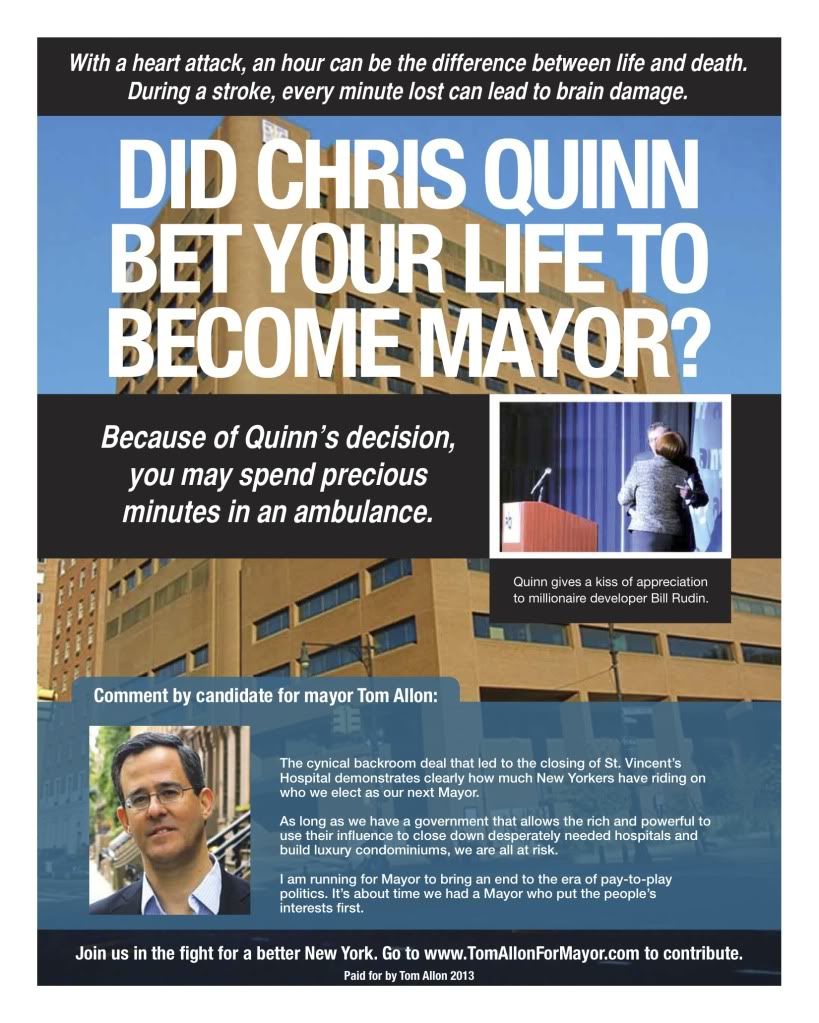 In the ad, Mr. Allon said :
The cynical backroom deal that led to the closing of St. Vincent's Hospital demonstrates clearly how much New Yorkers have riding on who we elect as our next Mayor.

As long as we have a government that allows the rich and powerful to use their influence to close down desperately needed hospitals and build luxury condominiums, we are all at risk.

I am running for Mayor to bring an end to the era of pay-to-play politics. It's about time we had a Mayor who put the people's interests first.